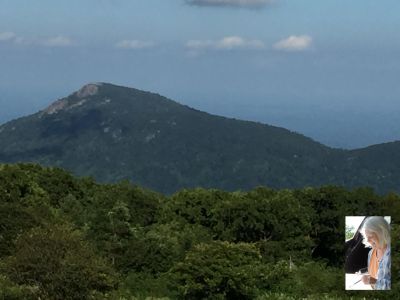 Colors and Forms of Nature Painted in Wax
Jane Forth lives in rural Virginia and paints this landscape from study, memory and imagination. In the medium of her work – encaustic, comprised of heated pigmented beeswax, she uses techniques of brushing, pouring and carving of wax in building translucent and lustrous surfaces expressive of her vision of the natural world.
Originally from Washington DC, Forth began exhibiting her work in 1975 after completing a BFA at the University of Pennsylvania.. She has continued to exhibit in the greater metropolitan area and is a frequent exhibitor at the Fredericksburg Center for the Creative Arts in Fredericksburg, Virginia and is a member of Middle Street Gallery, Washington Virginia. Her encaustic paintings have been exhibited in New York, Santa Fe, New Mexico and Truro, Massachusetts.